We make art personal.
Print Frame Co combines creative designs with premium framing to bring joy to your home.
Something special.
Our designs have been uniquely designed using exciting new techniques and technology to provide you with a bespoke piece of art.
Why Buy From Us?
All of our products feature a live preview/editor for you to customize the design however you wish. We develop the technology ourselves including world-first music print designs that generate content just by entering selecting the song title & artist. Not only do we offer music prints, we also offer a selection of map designs and photo prints all featuring our online designing software.
We uniquely offer over 30 sizes and 11 frame options for you to choose from plus everything is made by us in our studio so if you have a specific size requirements we can help with this too.
We Design
Not only do we provide a live preview/editor on each product you may also contact us for bespoke designs/changes. Our team of designers are on-hand to help you design something special for your home, office, etc. Contact us here: Click Here
We Print
Our unique prints are printed with thick 310gsm archival art paper with a matt finish, which gives crisp lines and a wide tonal range of colour. The paper conforms to ISO 9706 code ensuring museum quality for highest age resistance and is both acid and lignin-free. We use high quality inks which prevent fading over time thus maintaining deep blacks and colours for many years.
We Frame
Your artwork shouldn't just finish with the design, the frame is important too! Thats why we have 11 frame finishes to choose from and several sizes so you can find the perfect frame finish to compliment your style. If you choose a frame our professional framers will frame the print for you and will arrive ready to hang, no hassle! Find out more on our frames here: Click Here
Framing Made Easy
Delivered right to your door, for free
If you select for your print to be framed, our team of framers will professionally frame your new artwork and we will deliver it to you ready to hang.
1. Create your favorite artwork in minutes, starting from $30.
2. Our frames are handcrafted with premium materials.
3. Honest pricing based on the size of your print.
Thank you to @popcornandglitter for the picture. Read more about her experience with Print Frame Co here: Click Here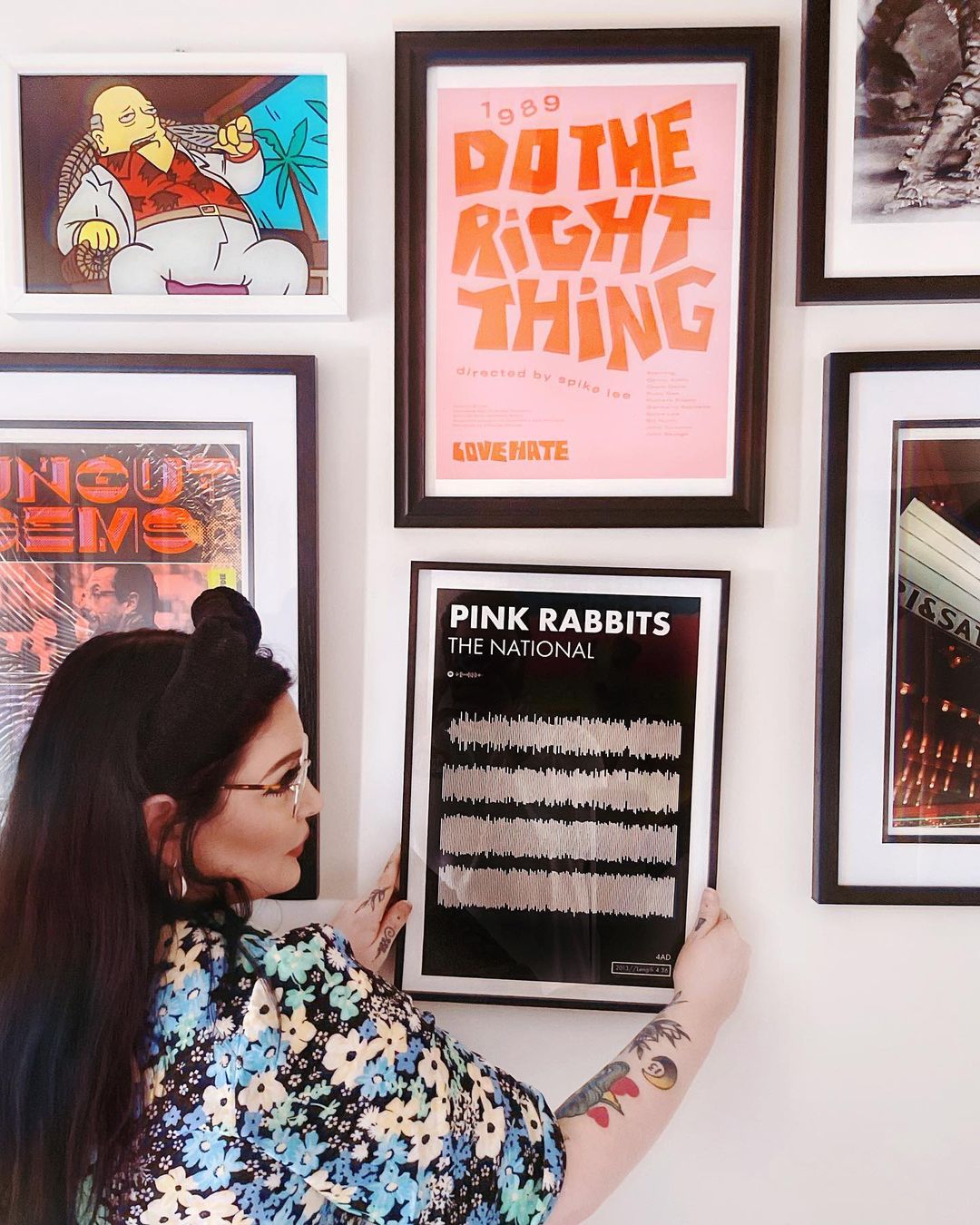 There's Eco in Print Frame Co
All the components that go into our framed prints have been sourced locally/Europe from the frames we use to even our packaging. We always strive to lower the carbon footprint of our products. Find out more here: Click Here
About Print Frame Co
We are passionate about creating easy to create and high quality prints for your to enjoy. All our designs have a live preview to allow you to personalize the design to your needs as well as several print sizes and 11 frame finishes.
Sustainably Sourced Materials
From the type of paper we use to even the packagaing materials, we strive to minimise the impact on the environment.
Effortlessly Customisable
Easily create wall art like no other and fully personalise the designs for you.
Highly Rated
Our products have over 3k reviews with an average of 4.8 per customer.
Quality That Lasts
Our bespoke frames are made by us here in the UK using high quality materials. Giclée printing using 310gsm archival fine art paper combined with our 12 ink printers which provides a long-lasting vivid colours.
Highly rated by our customers
Don't take our word for it!
I picked whatever song I wanted and then whatever style I wanted. This is one of those things I will treasure as it's a special song to me. Absolutely adore this , can't wait to put it up in the flat.
How cool is this print!!😍 Huge thank you to printframeco 💜 checkout their insta and website to see all the amazing prints they do! Thank you so much!
Less than humble about your new artwork?
Mention @printframeco in your photos and we'll feature the best pics on our site.
Design, Print and Frame
We uniquely manage our own designing, printing and framing in-house to ensure each and every frame out our door is to our exceptionally high standards. We use 310gsm paper (it's thick). Our frames have been designed to perfection, with a beautiful slim profile giving a sense of class to any room. We offer a total of 13 frame finishes for you to choose from. Wait theres more. We also offer 30 (yes thirty!) sizes and because we make the frames ourselves you can even request any sizes in between - just ask!